In Battlestar Galactica the board game players have to work together to survive the voyage in their spaceship. However, throughout the game players may secretly become traitors that will do anything to prevent the ship from reaching its destination. This week, Fantasy Flight Games announced Unfathomable, its spiritual successor.
At its core, Unfathomable plays the same way as Battlestar Galactica the board game with an Arkham Horror vibe thrown over it. Players are passengers on the steamship SS Atlantica on its voyage across the Atlantic Ocean. The game starts when a body is discovered on the deck of the ship and signs of a strange ritual are littered around the corpse. This voyage began like any other, but now it seems that the Atlantica may never reach its destination...
The game is set to release in September of this year. However several online stores already accept pre-orders to receive the game as soon as it comes out. So be sure to keep an eye on the TableTopFinder page for Unfathomable!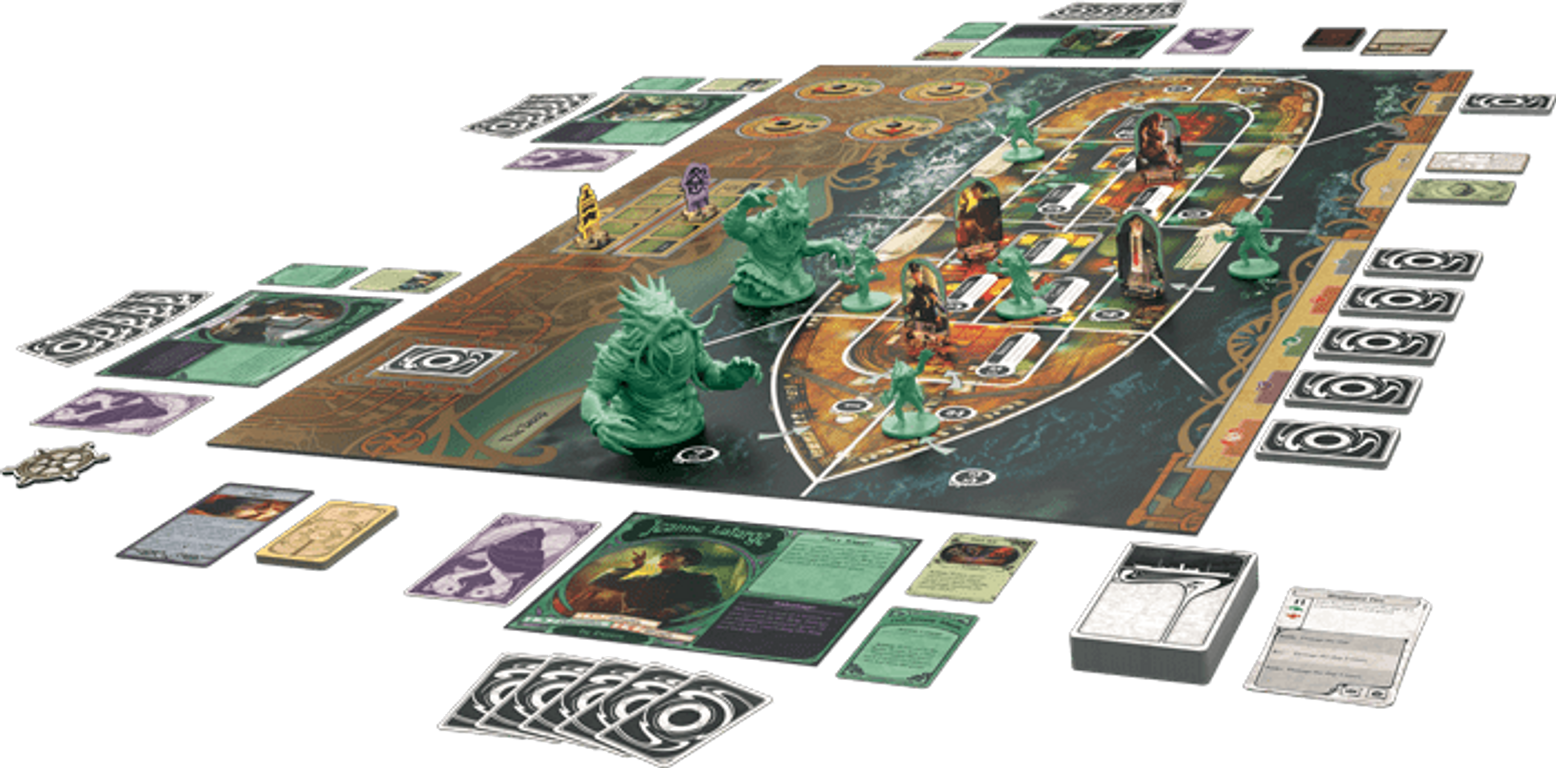 Posted on 11 Jun 2021 by Jerodev | source