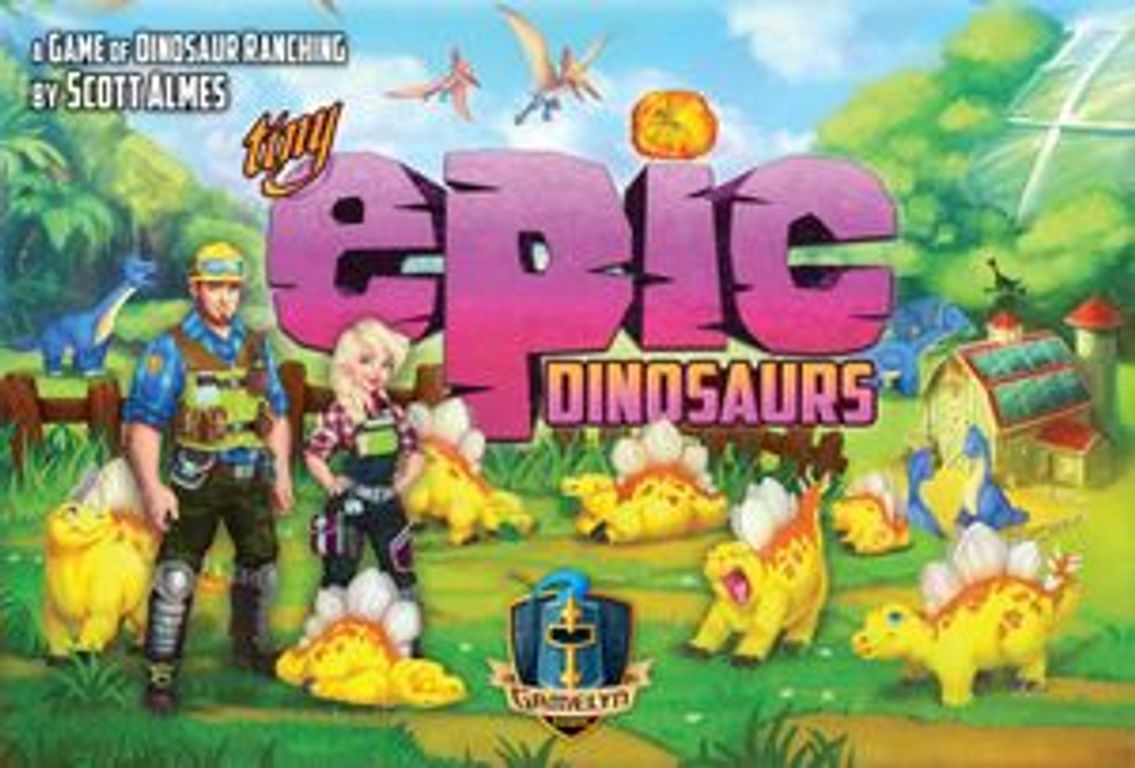 Gamelyn Games has just announced their next installment in the Tiny Epic board games series and this time it involves dinosaurs! Tiny Epic Dinosaurs will be a worker placement game where you will breed the best dinosaurs in order to sell them to the highest bidders and research even better ways of creating stronger dinosaurs!
The Tiny Epic series consists of a range of games that fits in a verry small box, is easy to teach and realy fun to play. Tiny Epic Dinosaurs will be the next installment in this series and will feature a worker-placement style play.
In Tiny Epic Dinosaurs, players will become dinosaur ranchers, each with their own dinosaur farm. You will have to to harvest resources, put your ranchers to work to buy and breed new dinosaurs, upgrade and arrange your ranch for more and stronger dinosaurs and feed all dinosaurs.
At the end of the sixth round players receive points for completed contracts, researched developments and dinosaurs still on the ranch.
The game will become available through Kickstarter starting next monday the 14th of October!