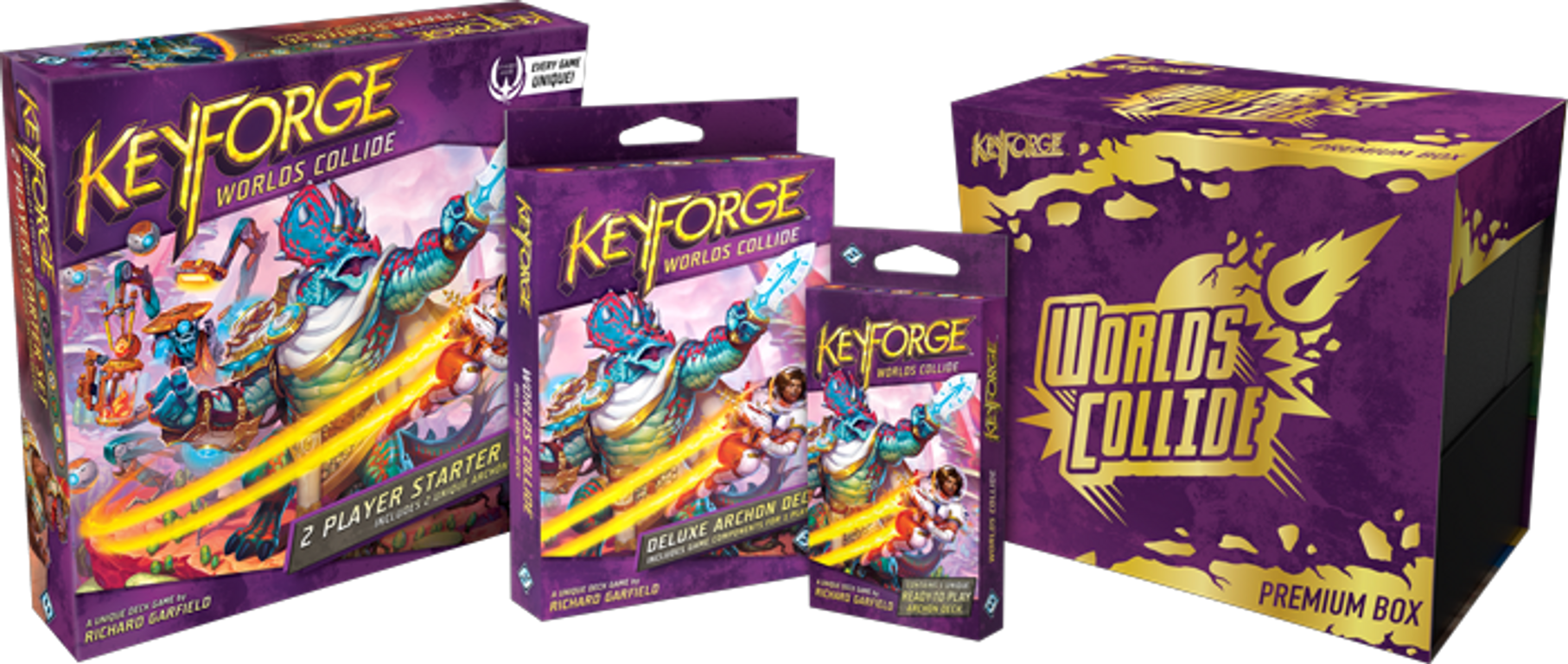 It has only been a year since the first set of KeyForge: Call of the Archons was released and had been received very positively in the board game community. Meanwhile, there has already been a second set, Age of Ascension, and in the short future we will also be able to play with the newest third part of this series: Worlds Collide.
KeyForge is a very strategic card game for two players in which you try to be the first player to craft three keys using whatever tools you find in your deck. The cards to play KeyForge are sold in pre-existing decks and every deck that is being sold is 100% unique, they even have a unique name to them. This is what makes this game so appealing, no duel with a new deck is ever the same!
Worlds Collide will be the third season of sets to be introduced to KeyForge. It's not an expansion or a replacement for the previous set, but an extension of new decks for the already existing game. Previous sets were sold as starter sets and separate decks, but this release will expand this with a big premium box and deluxe Archon decks.
The new sets are expected to be released by the end of this year. But if you can't wait until then, you can already pre-order the new boxes at almost any online retailer!