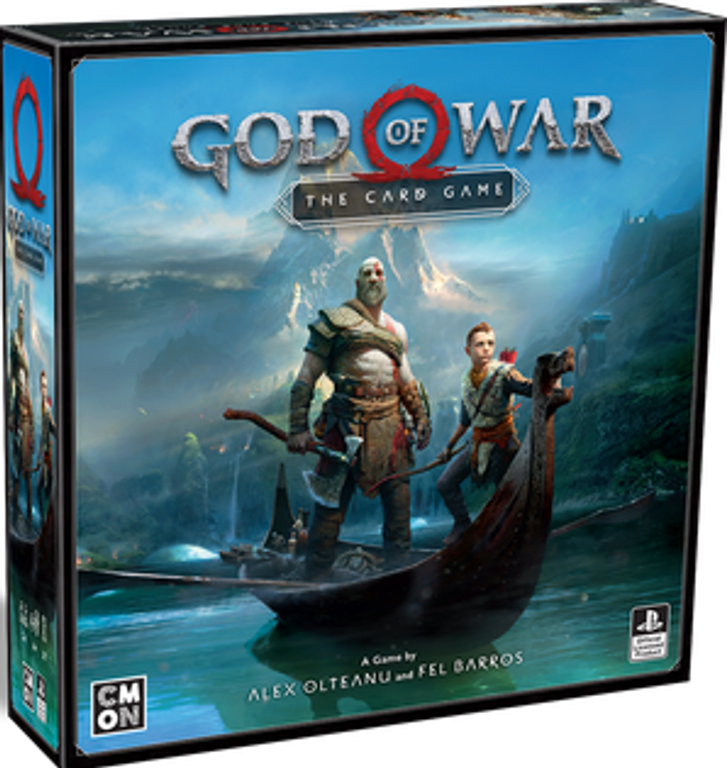 Just a few months ago, USApoly announced a new board game addaptation of a popular video game. And now it seems Cool Mini or Not is also jumping on this boat. This week, the publisher has announced God of War: The Card Game in collaboration with Sony. A card game based on the latest iteration of the video game that bears the same name. sharpen your axes, summon heroes and gather your courage, because Ragnarök is coming and only the most strategic Norns can stop it!
In the game, a team of up to four players takes on the role of the Norns who have to deploy combinations of heroes and tactics to prevent Ragnarök. Every game you play is a unique challenge where mighty heroes such as Kratos, Mimir, Atreus, Brok and Sindri, and Freya have to be used as efficient as possible on the battlefield. In God of War: The Card Game you will battle some of the most iconic creatures from the God of War video game series. If the Norns succeed in defeating these monsters, there is a chance of preventing Ragnaröck. But if not, the battle will have to be fought again with new characters and tactics until there are no more heroes left to save Midgard.
Every quest that you will embarc upon is played using a mozaik of cards on the table, this can either represent an enemy or a location. Every card in this mozaik has two sides that are used to depict the state of a section, like if the section has been destroyed or not. The differend cards and sides might also trigger special events or effects that might force you to change tactics in the middle of a battle.
The game also uses a sort of Legacy implementation in which the result of a battle, or even the way you fight the battle, might have impact on later missions. Not much is yet know about the implementation of this feature.
We don't have a lot of pictures component wise apart from the tease below that CMON posted to their website. We can only look forward for more news and to the release date set for Q3 2019.